Society
At McLeod Russel, we believe in giving back to the communities where we operate and create opportunities for sustainable livelihoods.
From vocational training, to empowering communities, by providing opportunities to use their local and indigenous skills to generate additional income, our initiatives in the area of sustainable livelihoods are aligned with our operating principles.
We aim to provide and develop opportunities for sustainable livelihoods, by working closely with local communities in rural areas to harness resources and skills that are available. Some of our initiatives in this direction include -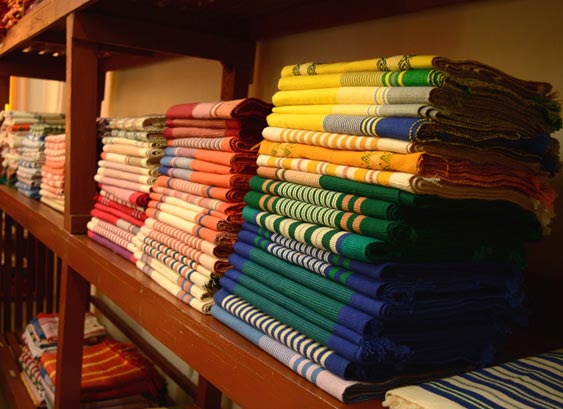 Supporting of the Bodo community through Bodo Handloom Scheme (BHS) The Bodo community is one of the earliest tribes to settle in Assam and their complex art of weaving is an integral part of the Bodo culture. To encourage and empower the women of the Bodo community, McLeod Russel started a unique scheme called the Bodo Handloom Scheme (BHS) in 1995 at Borengajuli Tea Estate in Assam. This highly successful community-based scheme has not only empowered numerous women to continue their cultural heritage but increased their income also.
Presently, we have 140 community members registered with the Bodo Handloom Scheme, and their fabric and products are marketed to numerous towns in the region. BHS has enabled the Bodo women to generate extra income whilst working from home and has improved the standard of living for hundreds of families. The scheme also opened new avenues of employment for these women.
As a part of the scheme, McLeod Russel procures yarn locally at wholesale rates which is then dyed near Borengajuli before being distributed amongst the weavers. An office and a store for yarn and finished goods have been provided to the Scheme by the McLeod tea estate and it is here that the weavers gather twice a week. In addition to providing yarn free of cost to weavers, McLeod also offers guidance in design, colour combinations, sizes and finish of the products to ensure quality consistency.
The BHS also works in conjunction with Yorkshire Tea to promote BHS products in the UK. Yorkshire Tea donates all sale proceeds to the BHS.
Fast Fact >>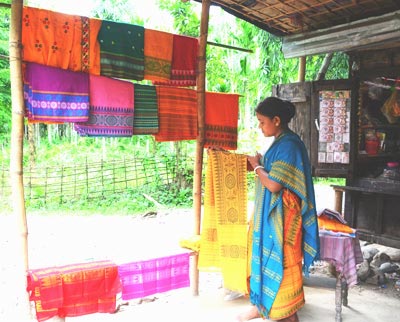 Bodo Handloom Scheme (BHS) meets the hospital linen requirements of almost all the McLeod Russel tea gardens in both Assam and Dooars.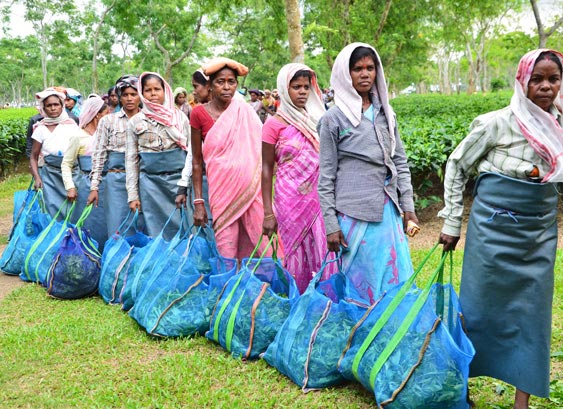 Supporting the small tea growers At McLeod Russel, we also provide infrastructural and management support to small tea growers in Assam. This allows our experience of growing tea to be passed on to the local communities and encourages their sustainability in creating a livelihood and income. We also buy these harvested leaves from small-scale tea planters to provide them the opportunity of ensuring a guaranteed sale for their crop at better than market levels. This opportunity has benefitted the communities throughout the region and on every continent.