Blending Units
Tea blending is the art of bringing together teas from different regions of the world to create one perfectly balanced cup a tea.
This process requires both experience and expertise from the blender and their goal is to ensure that "Every blend must taste as good as the previous one".

>
To ensure this consistency of taste, colour and quality is achieved every time, industry proven techniques and dedicated tea blending personnel are tasked with achieving these goals.
As the world's largest producer of bulk tea, McLeod Russel has two state-of-the-art tea blending units - the Nilpur Blending Unit, in Assam and the Dubai Blending Unit, in Dubai. Both these blending units are extremely well-equipped with leading-edge technology, high-end machinery and an experienced staff.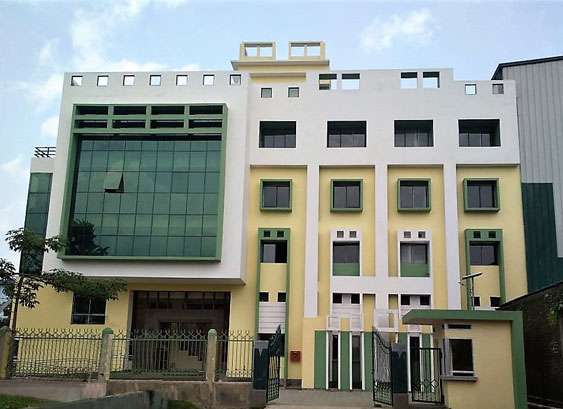 Location We have a state-of-the-art tea blending facility, McLeod Russel Blending Unit (MRBU). It is located in the Export Promotion Industrial Park (EPIP) close to the Inland Container Depot (ICD), Amingaon from where most of our teas are exported.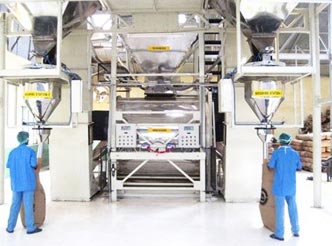 Blending Capacity The MRBU has a daily blending capacity of up to 40 tonnes of tea. It houses two separate bulk blending lines that can blend Orthodox and CTC teas. The facility blends exclusively for McLeod Russel's Western European, Asian Middle East and North American clientele.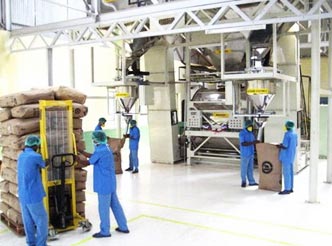 Packaging and Warehousing The bulk blends created at the MRBU are packaged in various bulk packaging options as per the customer's requirements. It also has a Multi Highrise Storage Racking System for warehousing of teas which can stock the equivalent of a hundred 40ft containers of tea.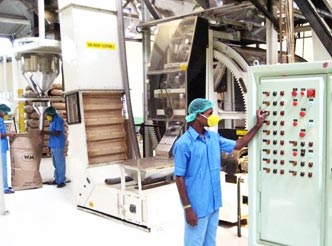 Quality Control & Accreditations MRBU commenced operations in mid 2017, and has ISO-22000 accreditation. We adopt a comprehensive quality control programme that guarantees our blend standards are coordinated to the exacting level required by our clients.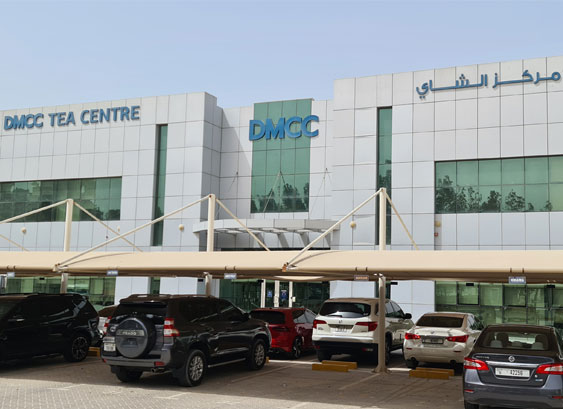 Location McLeod Russel Middle East DMCC has been established at the DMCC Tea Centre with an eye to offer our clientele customized blends, in the Jebel Ali Free Zone. Dubai enjoys the status of being a key business hub. It is also labelled as an emergent center for the tea trade owing to its proximity to both the tea growing regions as well as the tea consuming areas.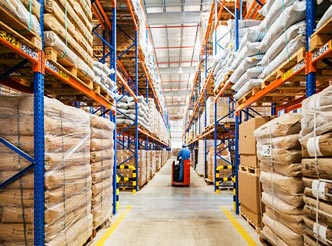 Facilities offered by the DMCC Tea Centre set up in 2005 -
Teabag packing:Temperature-controlled tea bag packaging facility has the capacity to package a variety of
tea bags, including both paper envelopes and service types.
Loose Tea Packing:Packing from 25 grams to 10 kg of loose tea on vertical form fill seal machines, for both CTC
and Orthodox teas.
Blending:A two-tonne blending system that can perform blending of both CTC and Orthodox teas.
Storage:The storage establishment has the capacity to stock up to 5,000 metric tonnes of bulk tea, with all stocks being palletized and stockpiled within racks.
Certifications:HACCP, ISO22000 and FSSC22000.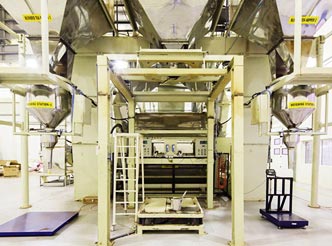 Dubai The Dubai team of McLeod Russel is accountable for regional marketing and value addition of teas from all origins, particularly Assam, Vietnam, Uganda and Rwanda. They are also able to source and blend other origin tea from outside our groups' portfolio. This allows the team to offer clients a readymade product either in bulk or packet form.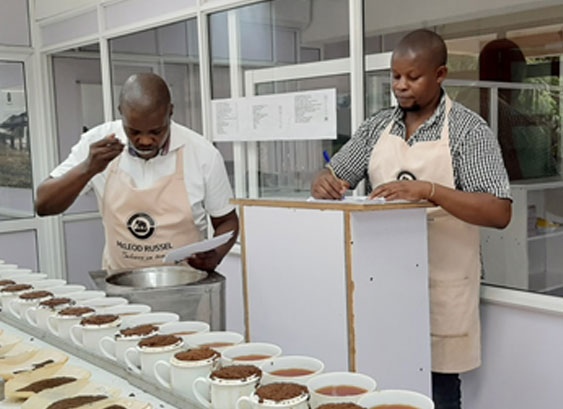 MRAL McLeod Russel Africa Limited (MRAL) was established in 2013 in the port City of Mombasa, Kenya as a tea trading company. It is a member of the East African Tea Trade Association (EATTA).
The MRAL team has a depth of experience in the tea value chain with the capacity to deliver optimum value and excellent service to our customers.
MRAL is able to deliver single estate straight line invoice teas, bespoke blends and packet teas (loose as well as tea bags). We have also have a registered brand (Big 5 Chai) which is available for retail distribution.
We strive to fulfill the needs of our customer by identifying their requirements for different import destinations.
MRAL works in close partnership with its associate company in Dubai and has Uganda and direct contact with buyers in Mombasa with first-hand information of market trends to provide a seamless service of supplying quality tea for its customers.