Tea & Health
As the prevalent Chinese proverb goes, "Drinking a daily cup of tea will surely starve the apothecary". Tea is a healthy and natural beverage. In fact, after water, tea is the most extensively consumed brew globally. Its cooling, faintly biting and bitter flavour has won many hearts. It is believed that drinking 3-5 cups of tea on a daily basis can bring about immense health benefits.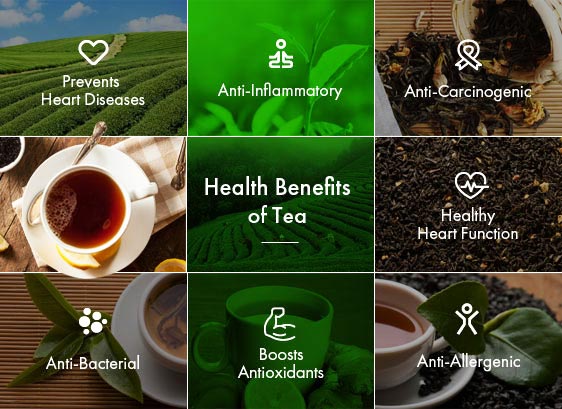 Antioxidant properties of tea It is the antioxidant properties of tea that makes it a healthy drink. According to a research, tea is an extremely potent source of antioxidants that impede and combat the acts of cell-damaging free radicals in the body. In fact, both green and black teas are believed to have 10 times the amount of antioxidants found in fruits and vegetables.
It is the naturally occurring flavonoids, the polyphenolic compounds in the tea leaves that give the beverage its antioxidant properties. The flavonoids act as anti-viral, anti-bacterial, anti-inflammatory, anti-carcinogenic and anti-allergenic agents. Another important role of flavonoids is to prevent heart diseases and maintain healthy heart function.
Here are some of the other health benefits of tea - Prevents cancer, especially skin cancer Slows down the growth of tumors Boosts metabolism and aids weight loss Protect against Parkinson's disease Delay the onset of diabetes Lowers cholesterol Strengthens the tooth enamel and prevents tooth decay Lower cortisol hormone levels and relieves stress Anti-aging properties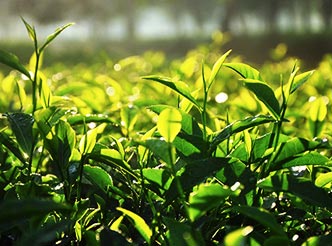 Green Tea We all know the immense health benefits of Green tea. Although green tea has become a popular drink in the recent years in the west and other parts of the world, the benefits of drinking green tea have been known to people of China and Japan since thousands of years. Ever since its discovery, green tea has become famous for its medicinal properties. Although green tea is not categorized as a medicine, it does encompass pharmaceutical substances. Loaded with anti-oxidants and nutrients, in addition to the other benefits of tea in general, drinking green tea can be of immense help in some of these conditions -
Cancer Rheumatoid arthritis High cholesterol levels Cardiovascular diseases Infections Impaired immune function